Stellar Lumen's XLM cryptocurrency is doing great lately, here's why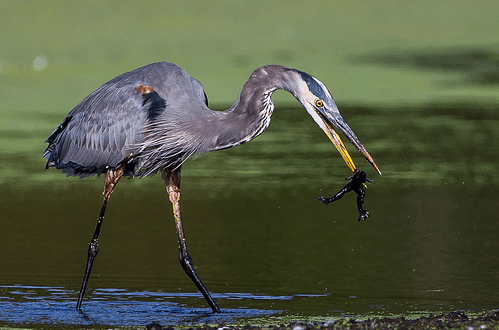 Stellar Lumen's XLM has been enjoying great success lately. XLM's blockchain makes money transfers efficient, quick, safe and reliable, so banks and financial institutions are jumping on the wagon, and creating demand and enthusiasts, investors, and traders are following suit. Currently valued at $0.443952, this coin has held a steady value throughout the recent altcoin crash, which means it's just doing great. Here's why.
Great performance means great rewards
XLM's value has increased by double digits ever since the current year begun. This alone puts it in a different league than most other cryptocurrencies (most of them have gone a bit back this year), and makes a good investment option. XLM is showing the world how the Blockchain can transfer value quickly and cheaply for everybody.
Because it admits multi-currency transfers, this altcoin is famous internationally, and traders, speculators, and financial institutions look at it favorably. This reach and versatility make it likely for it to grow in value this year. But that's not the only reason; there are several others, lucrative listing being the main one right now.
Hong Kong's OKEx exchange recently listed this coin, and this is a big player. It is the world's fifth largest as far as trading volume is concerned. They started last December 28th, and that made traders and investors pay attention. This helped raise the coin's value as we can notice today.
After being listed by OKEx, more 1.4 million USD were traded using Stellar's XLM just during the first day. Then the holiday season kicked in, but when business was back on track, mainstream business and financial firms were keen to join in the Stellar phenomenon.
Partnership with Pundi X
Pundi X is a POS (Point-of-sale) solution for the cryptocurrencies, headed in Jakarta, Indonesia. It makes it easier for users and retailers to use altcoins for retail transactions. Late last year, Pundi X announced a strategic deal with Stellar.
This deal will allow Pundi X to use Lumen's Blockchain to make payments in Indonesian Rupiah faster and safer between parties. The funds will go through borders cheaply and safely and, besides, that, the Stellar Lumens XLM token will be included in the POS system, it will be available for all users.
In this way, Pundi X is becoming a credit arbiter for transactions that involve XLM and the Indonesian Rupiah or vice versa. The deal gained was a hit for XLM, so it's been getting a lot of attention from the Asian markets, which has helped prop up its price to the current levels. Then IBM started to show some interest too which also helped things a great deal.
The IBM bless-bomb
IBM's attention has never hurt anybody. They chose to partner with Stellar to create a payment system tailored for South Pacific countries. This system works mainly in British Pounds and Fijian Dollars for now.
While the platform is still in diapers, it's planned to grow to include seven different fiat currencies including New Zealand Dollar, Australian Dollar, and Tonga Pa'anga. Lumen's coin will enable IBM to bring all these currencies together, reduce costs, and make exchanges among them incredibly fast. It will be intuitive and beneficial for every user alongside the companies who join it.
The news brought the coin's value further up, and since IBM is in it for the long run, long-term edges can be expected from this partnership. If your e-Wallet includes XLM, needless to say, this is incredible news for you.
Wisdom is the point
It's become clear to everybody watching the cryptocurrency market that Stellar is performing way above average. It's been holding and increasing its value. It's also been choosing the right strategic partnerships to keep ahead from everybody else's game. And there's every reason to expect there's more to come. Did you get some Stellar Lumens already? Don't sell just yet. Don't have any? Get some!
For the latest cryptocurrency news, join our Telegram!
Disclaimer: This article should not be taken as, and is not intended to provide, investment advice. Global Coin Report and/or its affiliates, employees, writers, and subcontractors are cryptocurrency investors and from time to time may or may not have holdings in some of the coins or tokens they cover. Please conduct your own thorough research before investing in any cryptocurrency and read our full disclaimer.
Image courtesy of Carl Woo via Flickr
TRON Partnership Involves Cloud Computing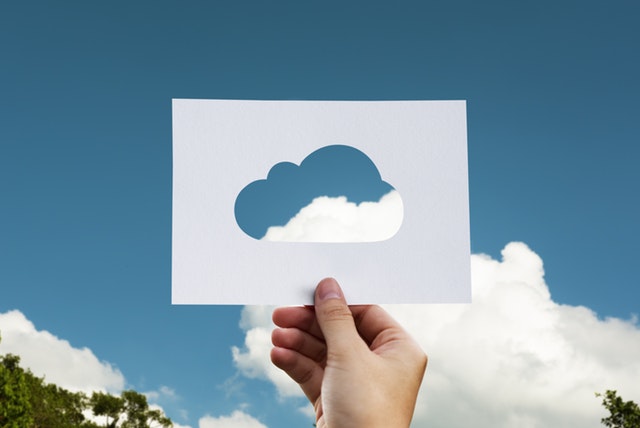 It has been almost an entire week since Justin Sun, the founder of TRON (TRX), announced a new big partnership for this cryptocurrency. His Twitter announcement did not provide a lot of information, except for the fact that the TRON partnership is with an industry giant worth tens of billions of dollars.
Finally, First time to partner with tens of billions USD valuation industry giant. Guess the name 😊#TRON #TRX $TRX

— Justin Sun (@justinsuntron) October 12, 2018
Even so, the entire crypto community started speculating about the new partner's identity. Soon after the announcement, a new rumor emerged, claiming that the identity of an unnamed corporation was uncovered. According to the rumor, TRON's new partner is none other than Baidu, one of the largest tech giants of China, which also represents this country's largest internet search provider.
Baidu is often viewed as China's version of Google, and if the rumors of a partnership with this company turn out to be true, this will be a big game-changer for TRON.
However, in days following the announcement, new reports started coming in with claims that the partnership will not revolve around blockchain technology. Instead, ODaily reported that the alleged partnership between TRON and Baidu will be focused on cloud computing. The report claims that TRON will be purchasing computing resources from Baidu.
Baidu to…
Will Ripple (XRP) advocacy hike affect bitcoin dominance of China?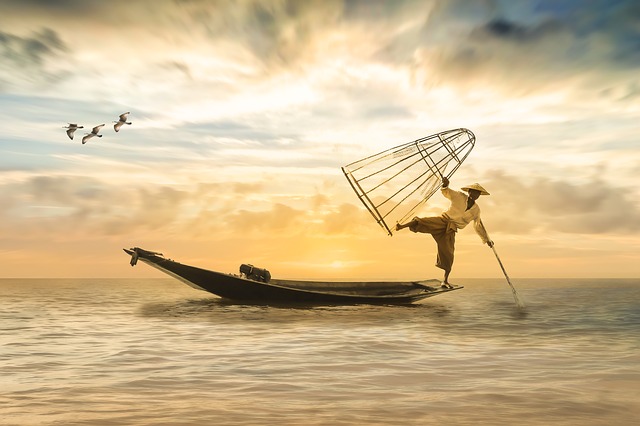 Currently, China is leading in Bitcoin mining industry by far, second to none for bitcoin mining power. Literally, it's contributing over 70% of the network's hash rate (a term that is used in describing the total processing power of a blockchain network). But how Ripple fits in here and what it has to do with that? We'll talk about that a bit later below, let's cover some in-depth facts about China's dominance over Bitcoin first.
It's a near-complete dominance by China on the BTC mining grid that has made it responsible for mining a majority of circulating bitcoins. A Beijing-based company, Bitmain Technologies, is highly responsible for extracting the significant part – more than half of the globe's bitcoin, and alone, it has approached 50% of the total hash rate more than once.
The fact that China is controlling a majority of Bitcoin hash rate, clearly tells that it has the power of manipulating or merely destroy the bitcoin network if it gets enough support should it decide to take such a move. Therefore, this has led to serious concerns among countries including the US that China might get an edge in this cryptocurrency industry and possibly becoming a potential threat.
China is the biggest manufacturer of Bitcoin as well as cryptocurrency mining equipment. The reason behind the massive growth of mining farms in the country is because of cheap electricity bills.
Furthermore, the country has adopted several…
Ravencoin (RVN) Surges Following Binance Listing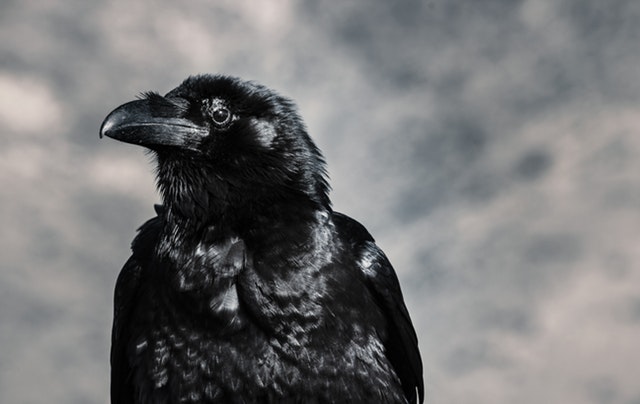 While most cryptocurrencies today still remain unstable and at the edge of falling into the red, there are some coins that are doing significantly better. One such coin is Ravencoin (RVN), which has surged by over 26% in the last 24 hours.
About Ravencoin
Ravencoin came to be as a hard fork of Bitcoin and was inspired by a popular book series-turned-television programme, Game of Thrones. The coin's developers decided to make Ravencoin an open-source project that provides users with the ability to declare assets on their platform. The platform itself is decentralized, transparent, and secure.
Just as Game of Thrones' ravens are used for spreading the news and truth, Ravencoin hopes to become a carrier of truth regarding the ownership of assets on the blockchain.
Ravencoin's main use case is for performing P2P transfers, while it prioritizes security, autonomy, user privacy, and control. Additionally, as a coin fighting for truth and transparency, it also stands against censorship.
Ravencoin got listed on Binance prior to MainNet launch
Following the last week's announcement that Ravencoin is getting officially listed on Binance, the world's largest cryptocurrency exchange ba trading volume, Ravencoin experienced a large price surge. At one point, the surge took the coin's value up by over 31%. At the time of writing, however, the coin is still growing, with an increase of 26.15% in the last 24 hours.
Getting listed on Binance has brought Ravencoin to the top…