WaltonChain (WTC) Winning Awards and Partnerships
Possibly the most important aspect of blockchain technology is the ability to verify transactions at each step of the chain. The integrated distributed ledger platform allows for users to know where their currency is going, and where it came from. More importantly, it allows others to verify that the ledger is balanced and fair. As such, there's a push to integrate blockchain technology with both real-world objects and the Internet of Things. Where some cryptocurrencies are aiming to provide the internal framework for the IoT, WaltonChain is one of several hoping to bring real-world objects into the distributed ledger.
Their system works by combining blockchain tech with RFID technology. Through this, they attach a one-time-use identification tag to an item. That tag then allows customers and producers to track the item through every step of the global supply chain – and validate it upon purchase. WaltonChain's technology would help to make counterfeiting a thing of the past. The system makes it impossible for malicious third parties to create an item with a valid tag.
Global Blockchain Technology Expo 2018
The Global Blockchain Technology Expo is a major event held by the BlockTrain group in Silicon Valley. Bringing together blockchain experts and company heads from around the globe, they discuss the various developments that have occurred in the blockchain space. Alongside the expected networking potential, the expo also awards projects that they believe are the most promising in the upcoming year. WaltonChain earned the award for Most Promising IoT Solution of the Year – despite some stiff competition.
The integration of RFID technology is a game changer in the world of IoT assignment of blockchain IDs. It permanently affixes the ID to the item, rather than simply listing it in a digital ledger. While both help to combat counterfeiting and fraud, only WaltonChain's solution does so through direct manufacturing process in the real world. Unsurprisingly, this combination of emerging technologies won WTC the award – and shows the confidence everyone has in the project.
Alibaba Group Partnership
Of course, WaltonChain isn't going it alone. Like any proper blockchain project, they're hard at work building strategic partnerships that will help them bring their product to market. WaltonChain recently partnered with the Alibaba group as a member of their IoT Connectivity Alliance. Alibaba is one of the largest eCommerce sites in the world, and one of the most globally well-known companies based in China. They created the alliance specifically to create standard operating procedures for IoT devices. Rather than waiting for a disparate number of differing IoT protocols, the alliance will help form easy, efficient systems that will encourage the growth of the industry.
For their part, WaltonChain provides experience in integrating digital services with physical goods. Alibaba provides tremendous capital and a far-reaching customer base. Together with the other members of the alliance, their stated goal of a standardized IoT protocol could well become a reality. However, they are aware that this is only the beginning of the industry. Standardization is only one component, with development and adoption operating alongside it.
Competition and Market Volatility
The constant flux of the cryptocurrency market took a toll on WaltonChain in the early part of this year. Their first big break out occurred just before the market correction in January. Luckily, they've recovered since then and now show great growth potential. While VeChain also offers digital verification of real-world goods, there are two factors to consider. VeChain uses a chipset-based validation system, and the market is easily large enough for both projects to flourish.
For the latest cryptocurrency news, join our Telegram!
Disclaimer: This article should not be taken as, and is not intended to provide, investment advice. Global Coin Report and/or its affiliates, employees, writers, and subcontractors are cryptocurrency investors and from time to time may or may not have holdings in some of the coins or tokens they cover. Please conduct your own thorough research before investing in any cryptocurrency and read our full disclaimer.
Image courtesy of Rachel Clarke via Flickr
VOLUM uncorks its track and trace platform for global alcoholic beverage producer ISBG
VOLUM onboards global wine and spirits producer, ISBG, to simplify its supply chain process with a track-and-trace platform that digitizes and reduces traditional paperwork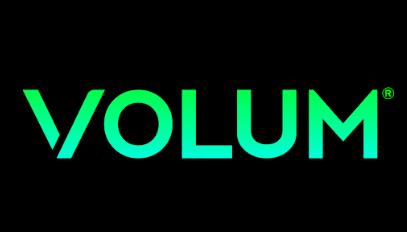 ESTONIA — March 2019 — VOLUM, the blockchain ecosystem for enterprises, is announcing that ISBG, a global producer of alcoholic beverages incubator, is partnering with VOLUM to implement its platform into its sales and distribution process. The VOLUM platform digitizes and simplifies both traditional paperwork and the supply chain process, using its operational smart contracts.
A supply chain can be a difficult process to track and trace. A comprehensive system of organizations, activities, information, and resources have to be accounted for, not to mention the overwhelming amount of paperwork. So, what's a large corporation to do, if it truly wants to accelerate its supply chain while cutting back on paper waste? VOLUM has developed a blockchain framework that allows enterprises to convert traditional paperwork into a digital process while safeguarding all transactions and steps within a company's supply chain.
VOLUM leverages blockchain technology with an ecosystem that is specifically designed for farmers, manufacturers, distributors, public utilities, governing agencies, financial institutions, and IoT data hosts. The VOLUM…
Blockchain-Focused ETF Arrives on London Stock Exchange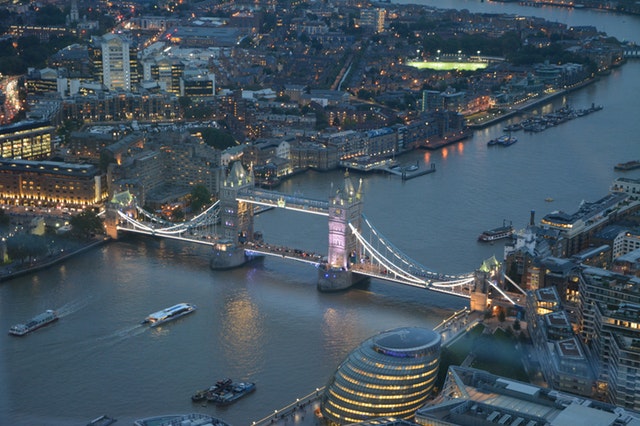 The crypto community is still waiting for the US SEC to approve Bitcoin ETFs, with speculation which application might get approval being one of the hottest topics in 2018. However, come 2019, the US government shutdown dragged on, and the Bitcoin ETF request which had the most potential to see a grant got withdrawn by the very companies that submitted the application.
While the question of BTC ETF remains hanging in the air, blockchain-focused ETFs seem to be a different matter entirely. In a recent announcement by an independent investment managed firm called Invesco, the company has stated that it was about to launch the largest blockchain-focused ETF in the world. They managed to go through with this plan, and the ETFs have reached the London Stock Exchange today, March 11th.
The exchange-traded fund includes a portfolio containing as many as 48 different firms which are bringing exposure to the emerging technology. Among them, there is Taiwan Semiconductor Manufacturing, which is a well-known creator of chips used for crypto mining, as well as the CME Group, which is the first regulated exchange in the US which launched Bitcoin futures. There are many other well-known companies as well, such as Intel, Microsoft, and others.
Chris Mellor, the Invesco's head of ETF equity product management in Europe, said that blockchain has a huge potential to increase earnings, even though…
Could Jeff Bezos Turn to Bitcoin to Hide Fortune from Wife?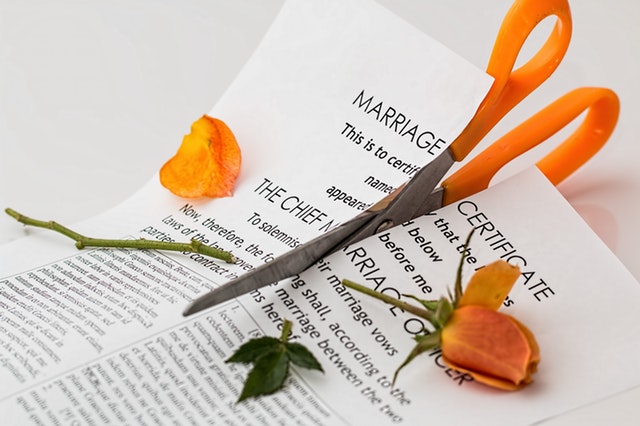 Amazon's Jeff Bezos has made numerous headlines recently due to his overly-publicized divorce, which shows all signs of being one of the most expensive ones — if not THE most expensive one — in modern history. According to estimates, it might cost him as much as $70 billion, which will make his soon-to-be-ex-wife the richest woman in human history.
However, as the process continues to unfold, many have started wondering if things may have ended up differently for Bezos if he turned to Bitcoin for help.
Bitcoin as a divorce tool?
In the last several years — since Bitcoin and other cryptos hit fame — many have started turning to BTC during their divorce proceedings. In fact, it can even be said that using the largest cryptocurrency in this way has become a new trend. The trend has been gaining so much strength that numerous law companies started including advice on what to do in regards to Bitcoin as part of their websites.
However, while the trend has been picking up in recent years, it is nowhere near as easy as it might seem. For example, if there is even a suspicion of a spouse having undisclosed holdings appears during the divorce process, it might be enough to impact the final decision of the judge. In other words, even if there is a complete lack of evidence, but…