Lisk (LSK) Just Announced Lisk Hub Update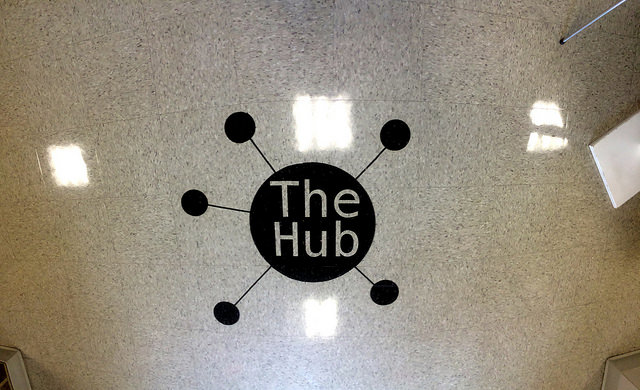 Lisk seems to be dropping as the market is experiencing another massive dip, with having Ripple as the biggest loser after the latest change in the market. All drops are hovering between -10% and -15%, so the coins are suffering from grave loses at this point. However, Lisk has some great news that might help this currency rise above the dip and bounce off while trading in the red. Let's see what the good news is all about and whether LSK would be able to cut its losses and rise above the dip soon.
Lisk and Lisk Hub Update
The most recent announcement picked up by the dev team behind Lisk and its decentralized platform has stated that Lisk is announcing a new version of their application, Lisk Hub.
With the new update of Lisk Hub, now already known as Lisk Hub 0.3.0, Lisk Hub is promised to provide far better user experience as they are planning on making a more user-friendly application. There are some new features announced as well with the new version of Lisk Hub, some of which will include a refreshed interface as well with the new desktop icon and a brand new home button as well. However, these features won't be the most interesting additions to the new version of Lisk Hub as the dev tea, behind this currency is also adding some new important features that should take Lisk's use of blockchain technology to a new level.
The team has announced features that should allow address copy along with lock ID feature and the account initialization.
With the idea to allow new users to receive micropayments with the sender only having to pay ridiculously low fees for the transaction, Lisk Hub 0.3.0. will be using the feature of account initialization. This feature works in order to make sure that every account held by a Lisk investor is initialized with the help of transactions being made between the two different account holders. That way the public keys describing these accounts are recorded in the Lisk blockchain, providing account initialization.
Lisk dev team was also thinking about the safety of LSK users as well as about the account management, so they have decided to add the Lock ID feature to the new version of Lisk Hub. With this feature, users can be sure that their accounts and IDs are both being operated within a fully secured ecosystem. The Lock ID works by allowing a timeout period that lasts for 10 minutes, removing the ID passphrase once the period of 10 minutes runs out.
The new version of Lisk Hub will allow you to save the passphrase only in the case of having the application up and running while in the case of having the application closed, the passphrase will be immediately removed that way practicing users' safety.
With this update all users can be sure that their ID will be protected in the case where their transaction addresses are visible in the public ledger of the blockchain network, knowing that it only takes to discover the address in order to be able to track down parties involved in making transactions on the blockchain network.
The rest of the added features mostly revolve around improving already existing features, while also implementing changes that would enable smoother app operations and more user-friendly experience. That is how the new version will allow copying your wallet address in a single click for even easier transaction making as well as having some neat additions in form of shortcut buttons and a new logo for Lisk. That's a full makeover, right?
This kind of news usually sky-rockets a coin, but there haven't been any improvements for LSK as the market is plummeting again and the prices are dropping dizzily without visible redemption.
How is Lisk doing at the Current Moment?
After the latest change in its price and with the most recent market dip that was briefly interrupted by a smoother and more rewarding week (last week), Lisk is going down as the market is crashing once again.
After the latest change in the market which occurred in the last 24 hours, Lisk has dropped by -12.66% against the dollar. Most currencies are currently dropping in the range between -10% and 15%, so Lisk is following that "trend" with no exceptions.
At the current moment, after the latest change in its price, LSK can be bought at the price of 7.29$ per one unit.  Although the price of nearly 7.5$ per one coin is more than fine, LSK is still trading in the red and far from its all-time high of around 38$ per unit as noted in January 2018.
As the newly improved Lisk Hub has just been announced, there are still no improvements visible in the trading volume of LSK in oppose to the last week. However, it is expected that the price of LSK will rise accordingly as the date of Lisk Hub 0.3.0. is getting closer as lots of HODLers are showing enthusiastic reactions regarding the tweet that announced the release of the new improved Lisk Hub. Hopefully, this version will live up to all expectations, including the expected rise in LSK's price.
We will be updating our subscribers as soon as we know more. For the latest on LSK, sign up below!
Disclaimer: This article should not be taken as, and is not intended to provide, investment advice. Global Coin Report and/or its affiliates, employees, writers, and subcontractors are cryptocurrency investors and from time to time may or may not have holdings in some of the coins or tokens they cover. Please conduct your own thorough research before investing in any cryptocurrency and read our full disclaimer.
Image courtesy of Bill Smith via Flickr
Importance of Bitcoin ETFs and Bakkt for the Crypto Space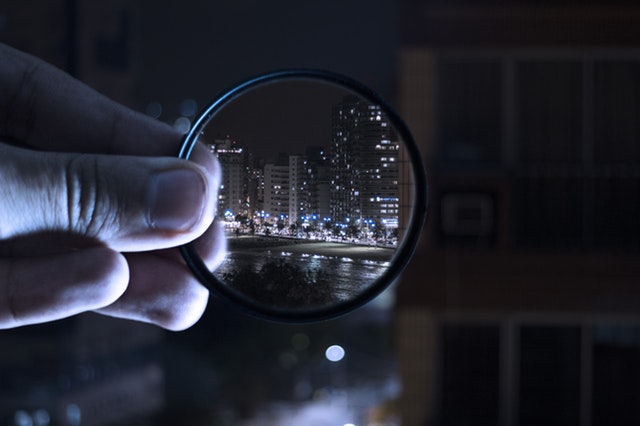 It is no secret that 2018 was a very bad year for cryptocurrencies, at least when it comes to prices and market cap. However, in its brighter moments, this year managed to set the stage for some very important events that are expected to make 2019 very successful and profitable. Two things have attracted the most attention, both of which were expected to occur in 2018, only to be moved for early 2019. Those two are Bitcoin ETF decision by the US SEC, and the launch of Bakkt.
What are Bakkt and Bitcoin ETFs and why are they important?
Let's start with Bakkt first. Bakkt Exchange is a business that is set to launch at the very beginning of 2019. It is a cryptocurrency platform that is set to offer a large number of services, including things such as warehousing and trading. However, there is another thing that makes Bakkt special, and that is the fact that the exchange itself is a product of the same company that has created the New York Stock Exchange.
In addition, Bakkt will be supported by some very influential names, such as Microsoft, BCG, and even Starbucks, to name a few. Furthermore, Bakkt will support crypto-to-fiat conversions. Starbucks will actually be one of the companies that have volunteered to help test the system, as users will be able to convert crypto to USD that can then be used in Starbucks.
Bakkt exchange…
4 Best-Performing Cryptocurrencies in the Current Bear Market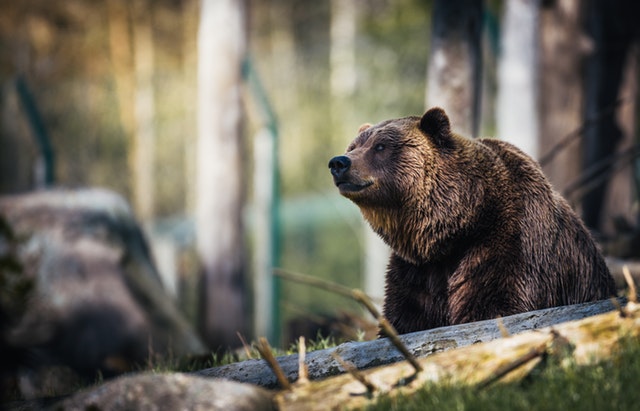 Cryptocurrencies have been experiencing a strong return of the bearish trend for weeks now, and only now does it show signs of weakening. However, experts believe that the situation will not repair itself so easily and that prices will remain low for a certain period.
However, when bear market strikes, the sentiment gets most bearish when the trend reaches the bottom. Everyone starts selling, and while short sellers can make a profit in this situation, analysts usually warn that the sale will only knock the prices down even further. Since most of the crypto-related news is already negative at this point, such predictions often make sense.
However, there is still one thing to keep in mind, which is the fact that when downtrend enters a capitulation, that often signals that a new bottom has been found. That is the perfect time to actually go against the bearish trend, and start buying. It is also a good opportunity to abandon the coins that seem too risky, and do not seem to have that bright of a future ahead of them.
Bitcoin has dropped by 87% from its all-time high, which it hit back in January. However, the rest of the market dropped with it, and it never lost its dominance, which still remains above 50% of the total market cap. In other words, while its price may have sunk to lows that were not seen for a while now, it…
Will The Stock Market's Bearish Outlook Affect The Cryptocurrency Market?
About 3 months ago I was reviewing what was happening in other markets as the cryptocurrency market kept falling. So I opened up TradingView and what I saw was something so incredible I had to look a second time, I thought I had opened up the BTC/USD chart but it had not yet fallen. I was a bit confused, but I realized my TradingView opened to the DOW, at the time it was looking extremely euphoric and then upon a little more research I saw it was in the longest bull since its conception.  I instantly wanted to see does this just apply to the Dow Jones or does it also apply to the likes of the Russel, S&P500, Nasdaq, Vanguard and then I even looked at the housing market. What I saw I am honestly going to say baffled me, what was there before me was a perfect opportunity, I knew that soon the stock market would fall and started letting people know about hedging.
Last year for many was a huge learning experience and even if many lost money, they learned about financial markets for the first time and may have bought their first ever investments. This was a huge plus for many people who were labeled noobs or noob investors. Why you may ask? Well, the simple answer is that noobs tried investing for the…