Litecoin (LTC) on the edge of mass adoption, the best time to invest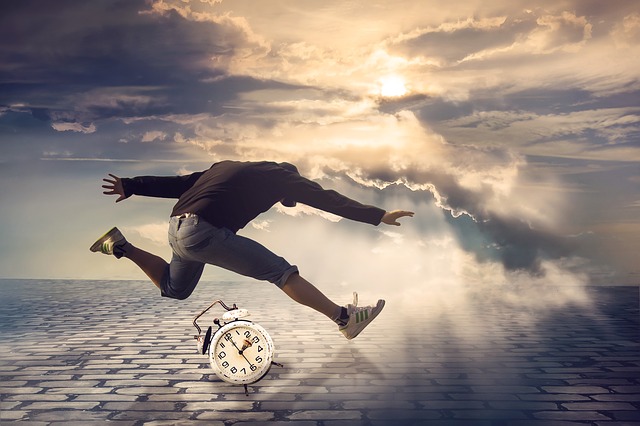 Everybody in the cryptosphere is wondering which banks in the world are going to adopt a cryptocurrency for internal purposes (Stellar Lumens and Ripple's XRP being the leading candidates) or which cryptocurrency will be chosen by banks as a viable option for clients and investors.
In this regard, everybody is thinking about Bitcoin, Ethereum and the top 7-10 big players in general. This trend of thinking only brings to the surface how unimaginative speculators are because nobody is thinking out of the box. What we mean is this: why is nobody wondering about which cryptocurrency project will buy its bank and disrupt both the financial and the crypto world?
Well, Charlie Lee, founder of Litecoin is thinking just that. Not just thinking. Mr. Lee used his Twitter account just a couple of days ago to announce that he is teaming up with TokenPay to buy a significant stake in Germany's WEG bank. The idea behind this move is for Litecoin to get closer to terminal users, consumers, and give them an easy-to-use, and cheap way to get involved in Litecoins in real-life.
I'm excited to announce that @LTCFoundation and @TokenPay have entered into a strategic partnership to buy a stake in a German bank, WEG Bank AG. We plan to work on many exciting consumer-driven crypto solutions. Stay tuned! 🚀

For more info: https://t.co/K58SpQKvEl pic.twitter.com/6agmsa7wkb

— Charlie Lee [LTC⚡] (@SatoshiLite) July 10, 2018
It's a most exciting move. It's creative, out-of-the-box, very ambitious and very intelligent. I've stated time and again that the most successful digital assets won't necessarily be the ones with the best technology, the higher short-term price increases or any other of the usual parameters in which we measure a coin's performance.
The cryptocurrencies that will take the market over will be those that find a way to be adopted in mass by solving real-life problems for real-life people. That is why projects like Stellar, Ripple or Tron have created so much interest despite the fact they've not been around for so long, and they've experienced bearish runs at times.
These are projects with a purpose. Stellar and Ripple aim to take over the international transfer market, while Tron wants to make the whole web decentralized by blockchain technology. And now, Litecoin seeks to become an everyday currency that you can use even without a computer, or without a digital wallet. Imagine you could apply for a Litecoin credit card or debit card and buy your cigarettes or visit Starbucks and pay it with Litecoin through your card.
This kind of development would give Litecoin (LTC) access to users with no digital expertise that doesn't understand blockchain technology or the idea behind cryptocurrencies. It would connect a digital asset with average people in a way in which almost every current coin is very far away from achieving or even imagining. Of course, this kind of market penetration would give Litecoin a significant competitive advantage.
It would create the type of demand that doesn't come from speculative forces but sheer everyday use by average people. End users won't need to understand any technical concepts, they will see their transfer fees reduced dramatically, and they'll love that for sure.
Litecoin (LTC) is all set to hit the moon
Let's understand this clearly: so far the vast majority of crypto enthusiasts and investors are engineers, scientists, and IT people. If Litecon gets its way with this, then you could have construction workers, janitors and all kinds of people joining the cryptosphere, whether they know or understand it, or not. That would be nothing short of revolutionary.
This news alone makes the present a fascinating time to get a piece of the Litecoin action, but that's not all.
Next August the mining difficulty for Litecoin will increase. It will change the game. Higher mining difficulty makes every block in the chain harder to calculate and thus the token production decreases. If this decrease in supply coincides with a boost in demand due to Litecoin's real-life applications then it's all Economics 101: the LTC price will skyrocket.
Then, on September, there's the Litecoin global summit. As the event nears in time, hype and rumors about possible announcements will also boost its value. And who knows? There could be some significant announcements at that summit so we should all pay close attention.
So, in a nutshell: Litecoin (LTC) is developing the potential to become the first cryptocurrency that can be used by any non-technical average person anywhere in the world as a local currency that makes their lives easier, quicker, cheaper safer.
If the bank deal goes through then, Litecoin will become one of the most undervalued assets in the crypto markets, and it will rise steadily until it finds its correct balance point which could be as high as 1000 USD. Are you among those who had not taken Litecoin seriously so far? You should reconsider now. Are you among those who wanted to get into Litecoin but were somewhat undecided? Just dive in, this is the time to build your Litecoin (LTC) portfolio. Hurry up.
For the latest cryptocurrency news, join our Telegram!
Disclaimer: This article should not be taken as, and is not intended to provide, investment advice. Global Coin Report and/or its affiliates, employees, writers, and subcontractors are cryptocurrency investors and from time to time may or may not have holdings in some of the coins or tokens they cover. Please conduct your own thorough research before investing in any cryptocurrency and read our full disclaimer.
Image courtesy of Maxpixel.net
Top 3 Crypto Trends That Might Go Big in Q2 2019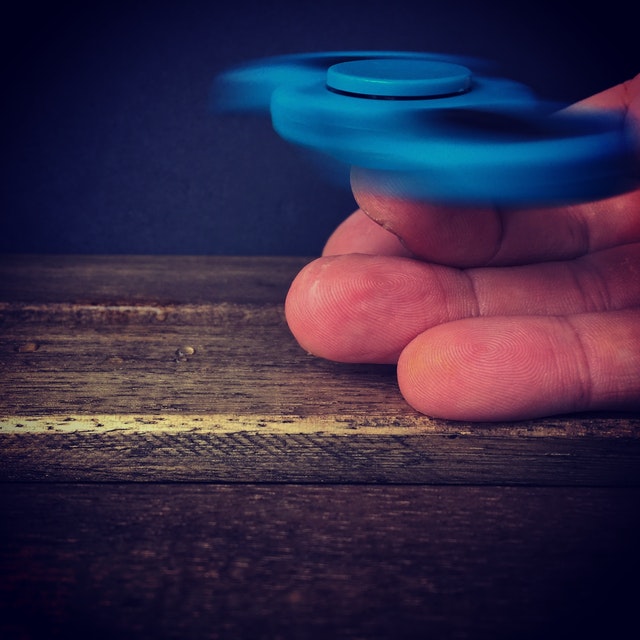 So far 2019 has brought a significant change to the crypto industry. Q1 of this year has seen the rise of the idea of IEOs, the crypto space has finally managed to shake off the bears, and numerous coins throughout the industry have seen their prices grow once again.
The latest rally happened only several weeks ago, and it allowed Bitcoin to surge up by $1,000. Most other coins followed in their own way, but the investors are now wondering what to expect out of Q2? The Q1 started off badly, but it ended up being extremely successful. The chances are that history might repeat itself in the second quarter, as there are some key trends that might point the way for the further development of the crypto market.
1. The rise of IEOs
Back in 2017 and early 2018, ICOs (Initial Coin Offerings) were everything that the crypto space was talking about. Their popularity allowed startups to raise billions upon billions of dollars. Soon enough, however, that ended in a pretty bad way. STOs (Security Token Offerings) emerged as an alternative that does not depend on trust, follows regulations, and it actually holds value. However, asset tokenization might still be in its early stages, and this is something that might come back at some point in the future.
In 2019, however, IEOs (Initial Exchange Offerings) started attracting the…
The Crypto Space Once Again Divided Over Bitcoin SV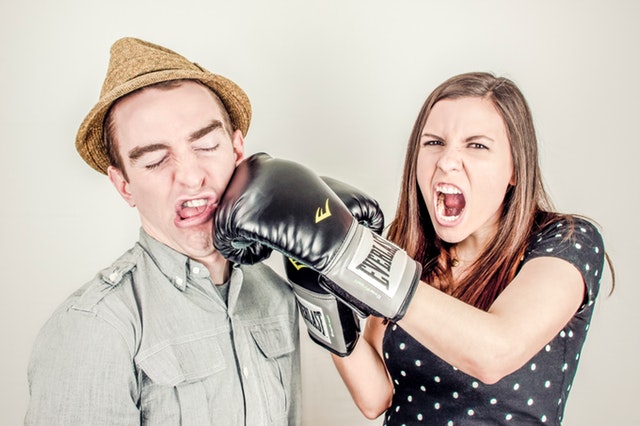 The crypto community is a strong one, one that managed to bring digital currencies from nothing to an industry worth hundreds of billions of dollars. However, while its strength in this regard is undeniable, the crypto community can be just as fragile given the appropriate conditions. With that in mind, the conditions seem to have been set for a new divide, although the cause is once again the same — Dr. Craig Wright and his Bitcoin SV (BSV).
Craig Wright vs. the (crypto) world
Dr. Craig Wright, the chief scientist at nChain, and the creator of Bitcoin SV. has been a well-known and very controversial figure in the crypto industry. Wright was suspected of being Bitcoin's creator several years ago, which is possible because no one knows who is behind the name 'Satoshi Nakamoto.'
Wright was believed to be him, and one theory claimed that he and his friend were responsible for giving life to BTC. However, the theory quickly died out, but not before Wright seemingly liked the idea of assuming the mantle of Nakamoto. He himself started claiming to be Bitcoin's mysterious creator ever since.
Of course, he managed to gather up some followers, but the majority of the crypto community — while confused — did not believe him. Luckily, there is no need for trust, and Wright should easily be able to prove that he…
Are XRP and Ripple Going to Be Worth Anything by the End of 2019?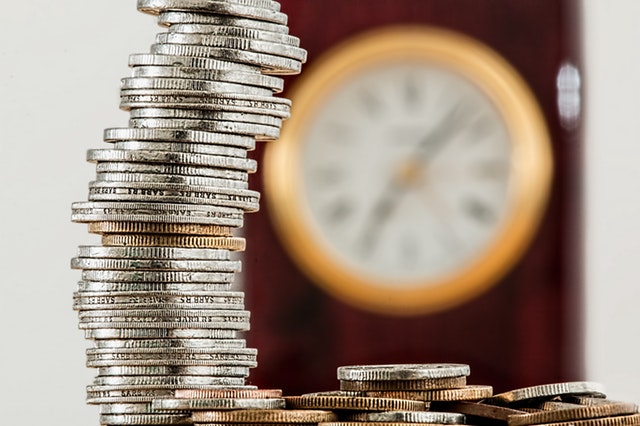 One surprise recently was when XRP took over Ethereum's long-held second place in the Market Cap leaderboards. It quickly went back to its traditional and respectable third place behind Ethereum, but it could be a sign of things to come.
XRP has a lot of clout in the market because of the platform it is based on, which is Ripple. A coin that is used for a very specific purpose and with a long term goal in mind is always going to fare better than others. Litecoin, Bitcoin Cash and others have come about because of disagreements in Bitcoin. Therefore they offer nothing except an alternative to Bitcoin as a pure cryptocurrency, while Ripple (and XRP along with it) has something tangible behind it.
Big Banks Back Ripple
Ripple was created in 2012 for a specific reason. It aimed to become a faster and more efficient method to transfer value between banks and countries. This value can be almost anything from currencies to other instruments. While initially, banks were cautious about investing in the company, recently they have been lining up. The crypto winter has helped with innovation int he industry and Ripple has benefitted immensely for it.
The various payment solutions based on Ripple such as xRapid and xCurrent are seeing a large uptake, and this is having an amazing effect on XRP as a whole.…