What will be Bitcoin's (BTC) bottom level (ever)?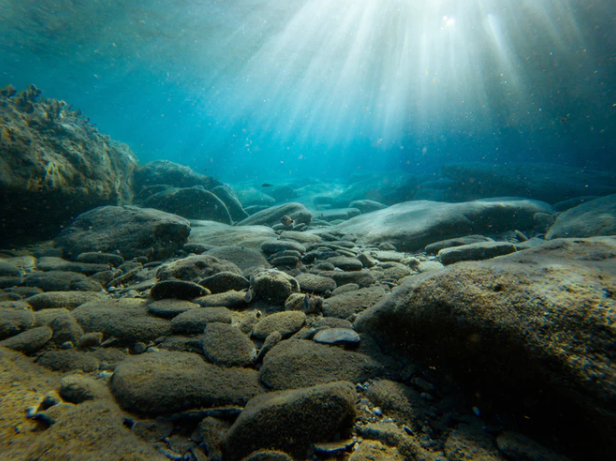 On August 8th, the SEC announced they are not ready to emit a decision on the Bitcoin ETF and that it will have to wait until next September 30th. The market reacted to this news by falling like a lead balloon.
There has been a bearish run on Bitcoin since last December 18th that hasn't stopped ever since (if some fluctuations have been observed) and Bitcoin's slippery slope has dragged the whole market behind it. But even in the current prolonged bearish trend, last Wednesday's losses are nothing short of the epic which is prompting the question of how low can Bitcoin go before it bounces back?
It's a relevant question for sure, but it's also one that nobody can answer unless you believe in crystal balls. We don't. Many crypto commentators are advancing predictions about the lowest possible threshold for the asset. 
Numbers such as $3,000.00, $5,800.00 or $6,200.00 (the value about a few days ago is $6,330.18) are tossed around like if nothing but very little if any, evidence or reasons are given to support such hypotheses.
So let's take a moment to consider the current situation and give it some calmed, rational thought so we can figure out what the heck is going on and put things in perspective.
Let's start with the ETF issue. Let's realize something. We don't need any ETF at all. Don't get us wrong, it would be good to have one and, when the SEC finally approves at least one of the nine current proposals for an ETF, it will be a good thing, and it will probably be interpreted as an endorsement for Bitcoins in particular and digital assets that have never held and ICO in general. But the fact remains that there are plenty of accessible ways to buy and trade with Bitcoins so the ETF would be a sweet cherry on top of the crypto cake but it's not the cake by any means.
Also, there's not that much proof that it was the SEC announcement that prompted Wednesday's (Aug 8) drop. It's an assumption based on timing. Weird as it may seem, the crypto markets have shown themselves to be indifferent to the news for the most part so there is a chance that it could just be bad timing or a strange coincidence. We are not saying that we can explain the sudden drop in value that happened last day 8th. We are just saying that timing is not the same as cause and effect.
The next thing to consider is that the current market is driven by speculation and irrationality, as is usually the case in bearish trends in most markets. It's the fear and perception that dominate the market instead of the objective value in it.
But the most important thing to realize is that today's Bitcoin is not any worse than it was the last December when it went over 16,000 USD per token. It's better, if anything because the hash difficulty is increasing thus improving security and the Lightning Network is online and working very well (with a few routing glitches that are being fixed as we write). Nothing is happening with Bitcoin in the real world that could suggest that is any less valuable now than it was nine months ago.
So the recent market (we are in green for a couple of days now though) could look like a nightmare but is, in fact, a dream come true. It could end up being the chance of a lifetime to buy low and sell high a few months or years down the road. 
It's also worth remembering that, historically, in the crypto and every other market known to man, everytime a bearish run finishes, the following bullish run brings the market to higher levels than it had before.
While we are not going to give you any financial advice at all, we are confident that speculation and irrationality can be made to work to the advantage of the players that go for value and act with rationality, discipline, and patience. Don't despair because, even if Bitcoin hits the 3,000 USD mark, sometime in the future it will surpass last December's levels.
In the end, it doesn't matter all that much how low Bitcoin goes except for the opportunity it affords us to buy cheap. The important thing is that, sooner or later, it will bounce back.
For the latest cryptocurrency news, join our Telegram!
Disclaimer: This article should not be taken as, and is not intended to provide, investment advice. Global Coin Report and/or its affiliates, employees, writers, and subcontractors are cryptocurrency investors and from time to time may or may not have holdings in some of the coins or tokens they cover. Please conduct your own thorough research before investing in any cryptocurrency and read our full disclaimer.
Image courtesy of Yannis Papanastasopoulos on Unsplash
3 Cryptocurrencies Most Likely to Follow Bitcoin's Performance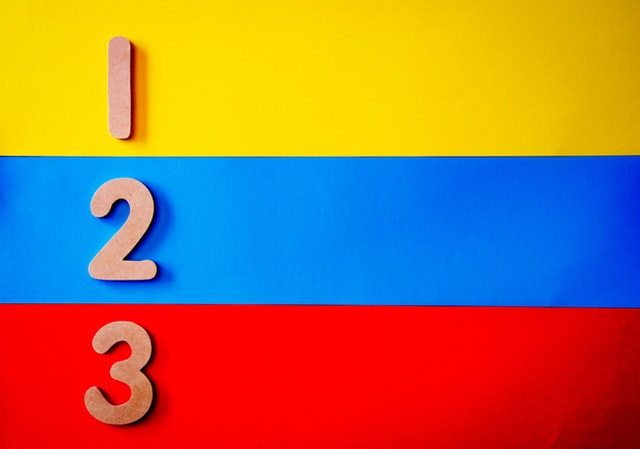 For more than a year, the cryptocurrency market has been dominated by bearish influence, with most coins seeing constant drops, or stagnation, at best. This all changed in the past few months, starting with Bitcoin which once again started leading the market up, bringing one minor rally after another.
BTC itself experienced massive losses in 2018, with its price going down by around 84%. Most other coins among the top 10 mirrored its performance, and some of them experienced even greater losses. However, now that Bitcoin sees gains again, these cryptocurrencies are still following its example, and many of them have seen massive breakouts. Some of the more notable altcoins that followed Bitcoin's recent example are Ethereum (ETH), Stellar (XLM), and Cardano (ADA).
Ethereum performance mirroring Bitcoin's price
As mentioned, Bitcoin led every rally so far, but before it did, its price first went through what is known as an ascending triangle pattern. The pattern held for around five months, which is exceptionally long for the crypto world. However, once the pattern was finally broken — the coin's price skyrocketed, more than doubling itself within only two months.
One thing to note is that Ethereum performed in pretty much the same fashion. After five months of struggle and confusion for investors, the second largest cryptocurrency also managed to break the pattern and skyrocket as well. It…
4 Reasons Why the New Bitcoin Rally Is Unlikely to Stop Now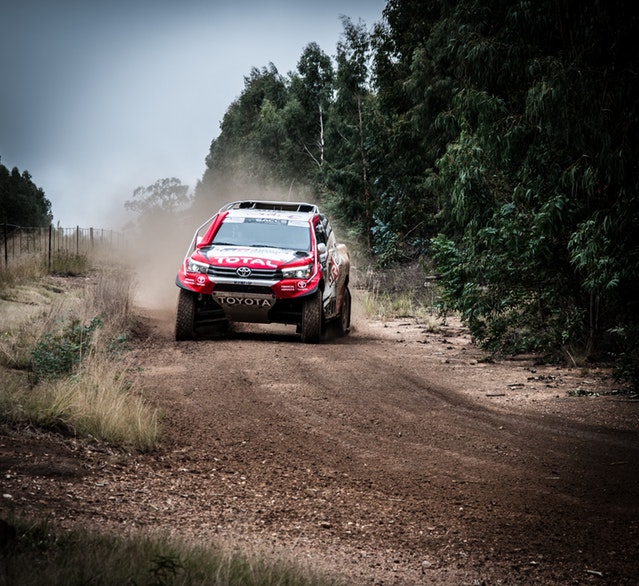 After more than a year of declining prices, the crypto market is finally seeing a period of serious recovery — one that has already brought digital currencies to heights not seen in over half a year now.
Only days ago, Bitcoin surged past several major resistance levels and managed to exceed its yearly high of over $8,000. Already, many skeptics are predicting the soon end of the bull run, and the possibility of yet another sharp decline. However, there are signs that suggest otherwise — that this bull run is only getting started, and that it will not end anytime soon.
There are four reasons why this is the case, and they are as follows:
1) Bakkt
There is the long-awaited Bitcoin futures exchange, Bakkt, which recently announced that the July test date for Bitcoin futures is soon to be set. Bakkt's launch was delayed multiple times already, so the announcement came as quite a surprise. However, it appears that it will happen quite soon, after all.
As soon as its arrival becomes a certainty, Bitcoin will likely skyrocket even further, just like gold did when gold ETF appeared in 2013.
2) Bitcoin completely ignored the hacking of Binance
Binance has been the largest crypto exchange by trading volume for a while now, and as such, many expected that, if anything were to happen to it, Bitcoin…
The New Rally Has Arrived: Crypto Market Cap Goes up by $24 Billion Within a Day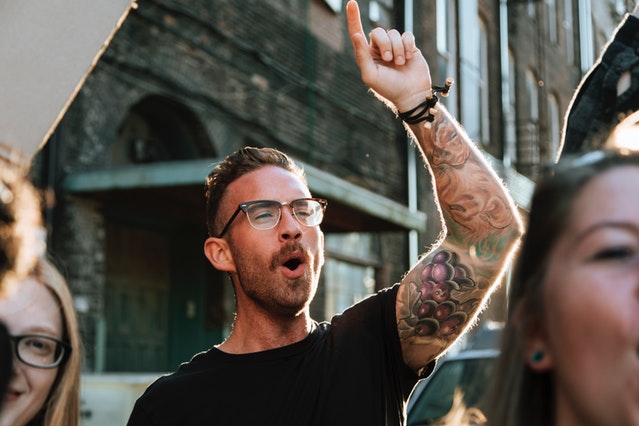 The crypto market's recovery progresses further, and at a rapid pace, at that. Bitcoin has just surpassed the $8,000 mark, which is the first time its price has been that high since July of last year. In addition, the entire crypto market is making billions within hours.
Bitcoin (BTC) sees another serious surge
In the past 24 hours, the total crypto market cap has gone up by around $24 billion. Meanwhile, BTC price has grown by $1,000 within the same period, as the largest coin traded barely above $7,000 on early Monday. At the time of writing, the coin's price sits at $8.014.31, with a 14% growth in the last 24 hours. Meanwhile, the BTC market cap has gone up to $141.85 billion, and even the coin's trading volume surged to over $31 billion.
While many are wondering whether this is a return to the massive heights seen back in 2017 or only a temporary surge which will soon see a correction — no signs of an upcoming decline have been noticed as of yet. In fact, new heights were made and then exceeded multiple times in the past week, with a massive 33% gain during that time. And, with Bitcoin's dominance at 60%, many are expecting that massive altcoin surges are to be expected as well.
The growth of altcoins can already be seen, as Bitcoin…