What will be Bitcoin's (BTC) bottom level (ever)?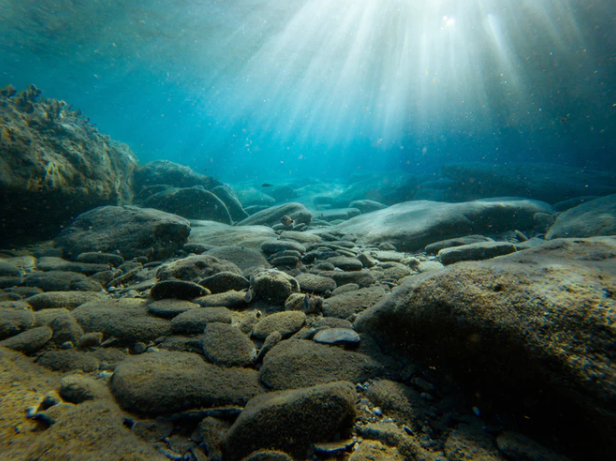 On August 8th, the SEC announced they are not ready to emit a decision on the Bitcoin ETF and that it will have to wait until next September 30th. The market reacted to this news by falling like a lead balloon.
There has been a bearish run on Bitcoin since last December 18th that hasn't stopped ever since (if some fluctuations have been observed) and Bitcoin's slippery slope has dragged the whole market behind it. But even in the current prolonged bearish trend, last Wednesday's losses are nothing short of the epic which is prompting the question of how low can Bitcoin go before it bounces back?
It's a relevant question for sure, but it's also one that nobody can answer unless you believe in crystal balls. We don't. Many crypto commentators are advancing predictions about the lowest possible threshold for the asset. 
Numbers such as $3,000.00, $5,800.00 or $6,200.00 (the value about a few days ago is $6,330.18) are tossed around like if nothing but very little if any, evidence or reasons are given to support such hypotheses.
So let's take a moment to consider the current situation and give it some calmed, rational thought so we can figure out what the heck is going on and put things in perspective.
Let's start with the ETF issue. Let's realize something. We don't need any ETF at all. Don't get us wrong, it would be good to have one and, when the SEC finally approves at least one of the nine current proposals for an ETF, it will be a good thing, and it will probably be interpreted as an endorsement for Bitcoins in particular and digital assets that have never held and ICO in general. But the fact remains that there are plenty of accessible ways to buy and trade with Bitcoins so the ETF would be a sweet cherry on top of the crypto cake but it's not the cake by any means.
Also, there's not that much proof that it was the SEC announcement that prompted Wednesday's (Aug 8) drop. It's an assumption based on timing. Weird as it may seem, the crypto markets have shown themselves to be indifferent to the news for the most part so there is a chance that it could just be bad timing or a strange coincidence. We are not saying that we can explain the sudden drop in value that happened last day 8th. We are just saying that timing is not the same as cause and effect.
The next thing to consider is that the current market is driven by speculation and irrationality, as is usually the case in bearish trends in most markets. It's the fear and perception that dominate the market instead of the objective value in it.
But the most important thing to realize is that today's Bitcoin is not any worse than it was the last December when it went over 16,000 USD per token. It's better, if anything because the hash difficulty is increasing thus improving security and the Lightning Network is online and working very well (with a few routing glitches that are being fixed as we write). Nothing is happening with Bitcoin in the real world that could suggest that is any less valuable now than it was nine months ago.
So the recent market (we are in green for a couple of days now though) could look like a nightmare but is, in fact, a dream come true. It could end up being the chance of a lifetime to buy low and sell high a few months or years down the road. 
It's also worth remembering that, historically, in the crypto and every other market known to man, everytime a bearish run finishes, the following bullish run brings the market to higher levels than it had before.
While we are not going to give you any financial advice at all, we are confident that speculation and irrationality can be made to work to the advantage of the players that go for value and act with rationality, discipline, and patience. Don't despair because, even if Bitcoin hits the 3,000 USD mark, sometime in the future it will surpass last December's levels.
In the end, it doesn't matter all that much how low Bitcoin goes except for the opportunity it affords us to buy cheap. The important thing is that, sooner or later, it will bounce back.
For the latest cryptocurrency news, join our Telegram!
Disclaimer: This article should not be taken as, and is not intended to provide, investment advice. Global Coin Report and/or its affiliates, employees, writers, and subcontractors are cryptocurrency investors and from time to time may or may not have holdings in some of the coins or tokens they cover. Please conduct your own thorough research before investing in any cryptocurrency and read our full disclaimer.
Image courtesy of Yannis Papanastasopoulos on Unsplash
How Casinos Are Embracing Cryptocurrency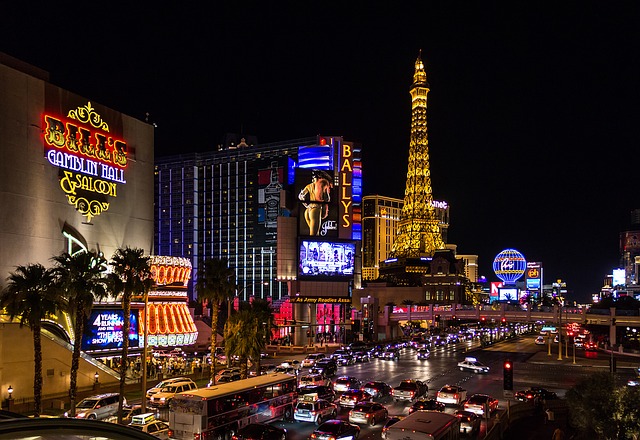 Digital currencies and blockchain technology have had an immense impact on several industries across the globe. One of the areas where this impact has been very profound is in the gambling sector – which has also been known for embracing the latest technologies. Gaming operators have always been at the frontlines when it comes to trying out new and innovative technologies all in a bid to keep their customers happy and interested.
That said, it was only a matter of time before cryptocurrencies such as Bitcoin, Bitcoin Cash, Ethereum, Ripple, and Litecoin among many others made their mark in the gambling industry. All of the features that these digital currencies promise are, without a doubt, very desirable features for gamblers across the world.
The result is a mutually beneficial arrangement where digital currencies get the necessary boost to go mainstream while the gaming operators get a front-row seat as the world ushers in the new age of next-generation digital payments. Naturally, there has to be a framework for this and thankfully its already being implemented in both land-based casinos and in online gambling platforms. 
Crypto in Land-Based Casinos
Cryptocurrencies, since their conception, have always been digitized forms of payment. However, nearly everything is digitized nowadays. Still, brick-and-mortar casinos rely greatly on existing systems all…
Reaching true Bitcoin anonymity through the use of mixers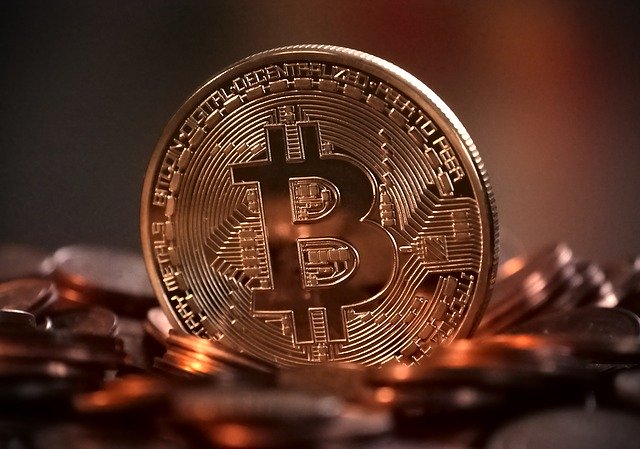 There used to be a time when Bitcoin transactions were considered fully-anonymous. Back then, cryptos were only getting started, and Bitcoin was pretty much the only one that was used, apart from a handful of the first altcoins that followed. However, as the crypto industry continued to develop, current blockchain analyzers were created, and it became clear that Bitcoin's transparency also includes tracking the coins' movement, even when you are simply withdrawing them from your exchange to your wallet.
This is why it became necessary to use Bitcoin mixers, also known as Bitcoin blenders or Bitcoin tumblers, such as BitMix.biz, in order to reach true anonymity.
What are Bitcoin mixers, and why do you need them?
Bitcoin mixers, as the name suggests, are online services that mix Bitcoins in order to disrupt their traceability.
Let's say that you have a certain amount of BTC in your wallet on your crypto exchange of choice. With all the exchanges having to follow KYC/AML procedures, that means that you need to verify your identity, so that the exchange — and therefore, the authorities — will know exactly who you are and how much money you earned through trading and investing.
Once you withdraw those coins to your wallet, blockchain analyzers can track the transaction, and so your wallet…
The Bitcoin Meltdown is Chance to Double Your Bitcoin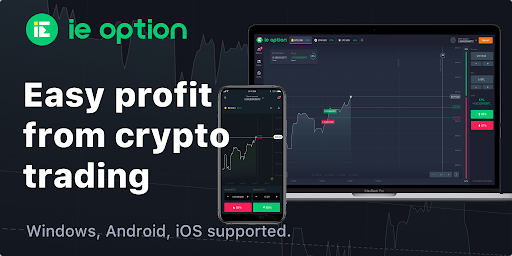 Most of the cryptocurrency holders have never felt a day so bad.
After a blustering day of trading which saw Bitcoin price drop from $7,950 to $3,800, the massacre caused the worst sell-off to set a new 2020 low which not seen since April 2019.
The history of bitcoin only has a day in 2013 to compare a 40% fall, at that time bitcoin once dropped from $266 to $50, that was also a day when despair defeated the belief of bitcoin and almost no one could foresee bitcoin can recover and prices will reach $10,000 in a few years.
"Be fearful when others are greedy and greedy when others are fearful." This is what Warren Buffett said about stock market and you can see the stock market never dies, it is just rise and fall happen in a different order at different times.
So it is with bitcoin. The bitcoin meltdown is a chance for a few bitcoin traders while the others are running away.
One typical way is to short bitcoin. Futures trading allows traders to make profits out of the future price difference of the derivatives. However, when during horizontal movement of prices, futures trading may gain you fewer profits to cover the possible loss of the margin.
Is there…