Waves of good news for Ripple's XRP, price still keeps dipping, when moon?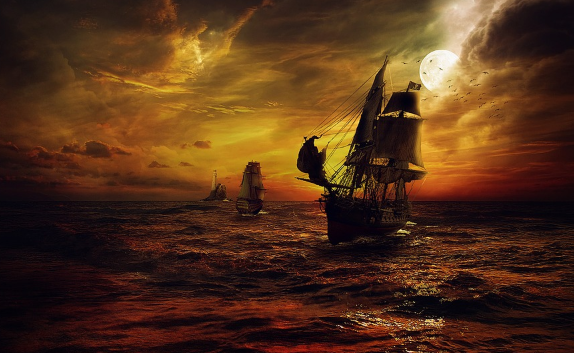 Ripple's XRP was last year's best performing coin so as the current year started, it had gained credibility, and much was expected from it. So far it's been relatively shaky (which is no mean feat in a market that's been bearish for 7+ months now), but it's performed more or less in the same way as the whole market has, which is to say, dismally.
And yet, there's reason to believe that XRP is severely undervalued and a stream of recent excellent news help prove that point.
BitcoinSuperstore
BitcoinSuperstore is a platform that allows you to use a selection of crypto coins to pay for goods and services online (Amazon and Walmart, for instance). 
The platform just announced it would be accepting XRP as means of payment which gives XRP holders to more than 200,000 online stores all over the world. This is a milestone for Ripple as it means that non-institutional users will finally be able to transact in micropayments using Ripple's token.
XRP payments are back up and operational!

We apologize for the inconvenience, and we thank you for your patience!#XRP #XRPCommunity #XRPArmy #XRPTheStandard #Ripple @Ripplehttps://t.co/AaN70hvcHC

— Bitcoin Superstore (@BitcoinSuperst1) August 8, 2018
Coinbase Custody
Coinbase launched a custodial service a month ago, more or less, and it's considering forty digital assets to use as wealth storage for their institutional clients. 
While this means only one new user for XRP, the announcement denotes confidence in XRP's future performance and reliability. This doesn't mean that Ripple's XRP will be available for trade at Coinbase, but it will undoubtedly create demand nevertheless.
Transaction Volume
You can follow the way the Ripple ledger evolves in Twitter. The xrpl_monitor Twitter account gives out a tweet for every transaction held in the network, and over the last 24 hours, it's reported an unusually high number of significant transactions. The good thing about this is that every transaction fee must be paid in XRP so this creates demand for the token thus driving price (or at least, stability) up.
Q2
Ripple Labs announced that 2018's Q2 had been the best since the company's foundation. And that happened while the market is bearish. Of course, this has to do with Ripple, the company, and not with Ripple, the token, but the two entities are linked strongly enough that what's good for one is good for the other as well.
Wirex
Wirex is a company that issues debit cards. Visa debit cards, to be more precise. They announced they are adopting XRP which means that you can connect your digital wallet to a debit card and use XRP to pay for groceries, the movies, cigarettes, or anything else for which you use your card on a regular basis.
Welcome to the club #xrp

— XRP YODA (@XrpYoda) August 8, 2018
This is a breakthrough that could surpass the BitcoinSuperstore one because while the latter is for online use only, this one means that you can use XRP to pay for goods and services in the street. Ripple is, at last, changing their paradigm.
Coinsquare
The Canadian cryptocurrency exchange Coinsquare announced an imminent listing for XRP. New markets, new users, new demand.
In honour of #XRP going live on @Coinsquare –> What is XRP and how do you buy it in #Canada? https://t.co/s4emJdDJOf pic.twitter.com/qkK8lQwGEa

— Coinsquare News (@CoinsquareNews) August 7, 2018
TechCrunch founder
It seems that TechCrunch's founder tried Ripple out, and he loved it. He transferred fifty million dollars through the Ripplenet. The transaction was settled in three seconds, and the fee was 3 cents. 
While this is maybe not the most relevant news in this list, it's still great PR, and Ripple needs it desperately at a time in which its most direct rival, Stellar Lumens, is getting excellent coverage everywhere.
The future of Ripple (XRP)
Any of the news above should be sufficient to appreciate how robust the Ripple project still is. It's gaining ground, getting new critical strategic partners and it's opening itself up to new possibilities such as becoming a consumer currency as well as an institutional one.
To put it simply: XRP is undervalued in epic proportions, and the only reason it's not been doing great is that the whole market has had a terrible time this year. And currently, what we all are witnessing is the third-biggest (I should instead say worst) bearish run in the history of crypto. But a bull run will arrive sooner or later, and, when it comes, XRP will be positioned to take off spectacularly.
For the latest cryptocurrency news, join our Telegram!
Disclaimer: This article should not be taken as, and is not intended to provide, investment advice. Global Coin Report and/or its affiliates, employees, writers, and subcontractors are cryptocurrency investors and from time to time may or may not have holdings in some of the coins or tokens they cover. Please conduct your own thorough research before investing in any cryptocurrency and read our full disclaimer.
Image courtesy of Maxpixel.net
How is the Crypto Market Changing?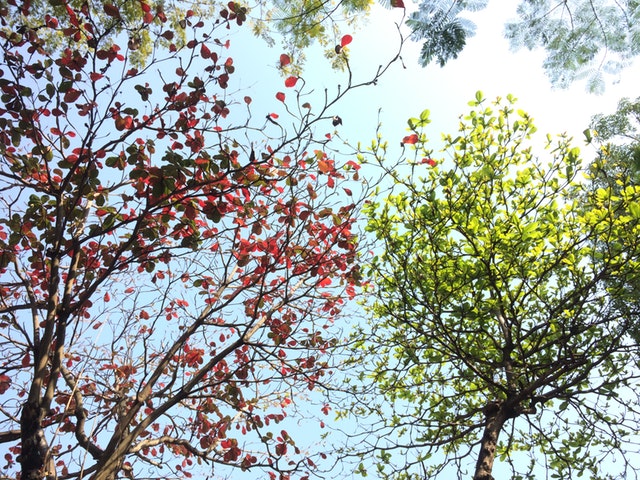 It has been around a month and a half since the start of 2019, and there are already some pretty obvious changes in the way the crypto market operates, especially when compared to the last year. Early 2018 was almost a complete opposite. The previous year started with cryptocurrencies at their strongest, only to see them crashing down after a few weeks. Back then, the ICO model was still quite strong, and so was the hype surrounding the crypto space. New investors kept entering the space, and new startups emerged with their tokens ready to be sold.
As the year progressed, things started to change. The prices continued to drop, the ICO model went down from around $1.4 billion in raised funds at the beginning of the year to only $100 million in the last month.
The ICO model lost investors' trust, as many of the projects turned out to be either too weak to survive after the crypto winter struck, or scams which tricked investors out of their money and disappeared. Not to mention that the increase in ICOs popularity attracted the regulators who cracked down on them pretty hard, especially in the US.
With all of that happening, it is of a small surprise that the investors started giving up on ICOs, especially with the constant drops in prices which saw even the largest coins…
Understanding the Uses of Different Types Of Cryptocurrencies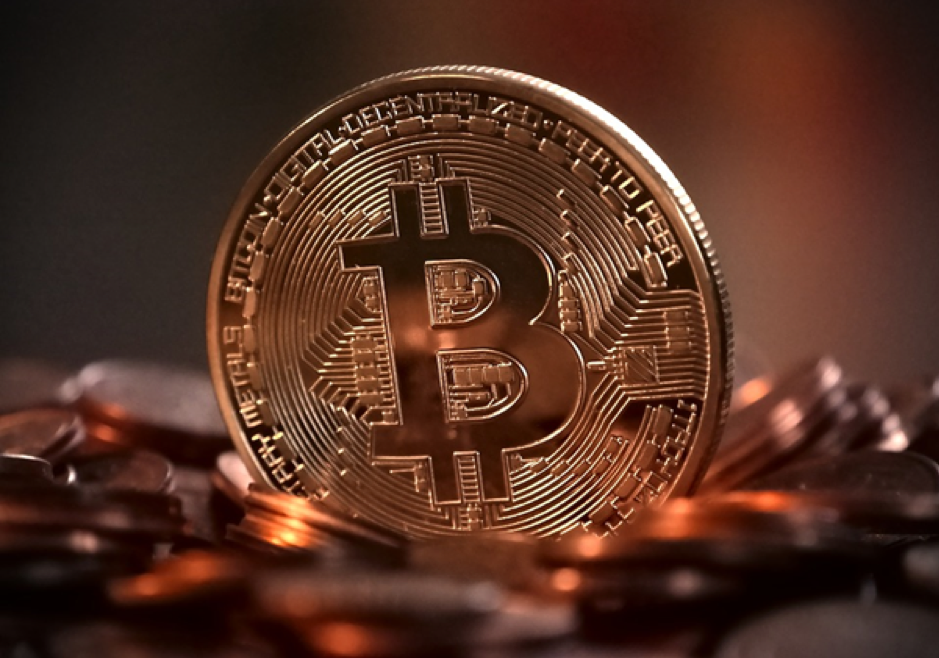 Cryptocurrencies – a term which has become incredibly prominent in the mainstream media during recent years due to the proliferation of Bitcoin millionaires. As a result, the new form of currency has earned an almost infamous status. However, as with any major step forward, there is still much confusion regarding the use of cryptocurrencies, what different types of innovative electronic cash exist and what they might mean for the future.
We're putting all of this to rest as we explain what each of the leading cryptocurrencies can do.
Bitcoin
The most popular form of cryptocurrency, Bitcoin was first thought up in 2008 by the elusive and still unknown creator, Satoshi Nakamoto, who published the whitepaper online.
It took almost a decade for the cryptocurrency to reach its peak, but in December 2017 a single Bitcoin roughly exchanged for the price of $17,000, meaning anyone who held a substantial amount of the electronic cash became significantly wealthy.
In its early years, the cryptocurrency was strictly used as an alternative for cash transactions, and predominantly for trading goods and services. However as it has increased in popularity, its range of uses has also widened, now deployed for a variety of purposes including acting as collateral for investments at merchant banks, a direct debit for subscriptions services and most notably for sports betting.
Ripple
Bitcoin's closest source of competition, Ripple was founded…
New DoJ Ruling May Cripple Gambling dApps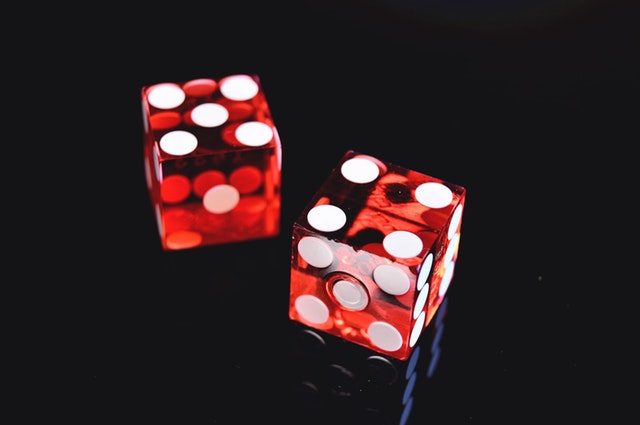 A new decision made by the US Justice Department has expanded restrictions regarding online gambling in the US affecting gambling dApps. While the Federal Wire Act of 1961 prohibited online gambling regarding sports since 2011, the new decision expanded on this, and it now includes all forms of internet gambling. Unfortunately for many, this now also includes cryptocurrencies.
The U.S. Justice Department now says all online gambling is illegal, not just sports bets https://t.co/0G4aiDLaJF

— Bloomberg (@business) January 22, 2019
The new decision came due to considerable difficulties when it comes to guaranteeing that only interstate betting will take place and that payments will not be routed via different states.
The new announcement was explained in a 23-page-long opinion issued by the Department of Justice's legal team, which pointed out that the 2011 decision misinterpreted the law. According to that decision, transferring funds was to be considered a violation, but data transfers were not included. By exploiting this oversight, it was possible for gamblers to turn to internet gambling. Unsurprisingly, many have realized this early on, including startups, as well as large, established firms. This, of course, also included cryptocurrency companies as well.
The new decision changes what is allowed online
The decision to include all forms of internet gambling is a massive hit in the…